What Customers are Saying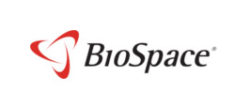 I wanted to personally express my gratitude for all the hard work of the Infer team in Tallahassee, Florida. Specifically, the efforts of your team on our project have enabled (us) to successfully close this important long-term contract.
– Project Manager, BioSpace, CA
---
Even beyond the technology and business acumen of the team we worked with, we were captured by Infer's emphasis on company culture. They have an intense focus on people, who see potential instead of limitation. This, for us, translated into consistency, uninterrupted communication and understanding across the board, projects delivered on time, and ultimately, cost savings.
– CEO, Network Armor, Alabama
---
We have been working together for over 40 months and had some great growing experiences as well as opportunity to deliver some great products for ICS. Together we will build a stronger product line for the customer.
– Project Manager, ICS, Florida